Employment Opportunity

Refresh and Grow your Career with Us!
Merchandiser
Careers > Merchandiser
The primary responsibility of a Merchandiser is to get Coke products onto store shelves. Each day, they visit the store locations on their route and stock shelves, rotate products for maximum freshness, create and restock displays, put out marketing and promotional materials, and monitor the availability of stock. Merchandisers may also enter orders and stock information using handheld computers, and provide assistance to sales representatives as necessary. Overall, merchandisers are charged with making sure that not only is product available when customers want it, but that it is displayed attractively and that Coca-Cola is well-represented in stores in accordance with company and store policies and expectations.
Knowledge, Skills, & Abilities

Must have effective communication skills which include listening, speaking, and writing.
Prior customer service experience preferred in a grocery or retail setting.
Merchandisers must have excellent interpersonal skills and be able to work effectively to satisfy the needs of a variety of customers with different demands and expectations.
Willingness to work in a fast-paced, physically demanding environment (lifting 50 lbs. repetitively).
Able to work reliably and independently with little daily supervision.
Critical thinking skills.
Flexibility (schedules, hours change with the demands of the business).
Computer Literacy

Minimum Qualifications:

Interested persons must submit resumes electronically to
hradmin@CBCBahamas.com
We thank all applicants for their interest, however only those candidates selected for interviews will be contacted.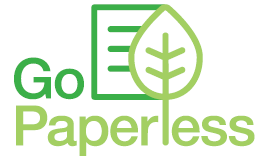 Please be advised that Caribbean Bottling Company is no longer accepting paper resumes.  You may send your resume to hradmin@cbcbahamas.com.
Thanks for your cooperation.